Sign Up For Our Newsletter
Stay up to speed with our latest promotions, special deals, and announcements by signing up for our free e-newsletter.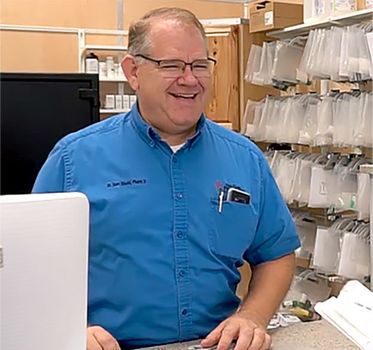 Meet Your Pharmacist
Samuel K Stucki has dedicated the majority of his career to serving patients in the Southern Utah Area.
Specialized Services:
Summer Sale!
Shop our selection of new gifts and items for summertime fun!
BOGO sale on jewelry!
(some exclusions apply)
All housewares and soaps are 30% off!
Voted Best of Southern Utah 2019, visit Stucki Family Pharmacy today for the best possible personalized care!
Monica from KONY Country Radio visited the pharmacy to speak with Dr. Sam on the importance of visiting your pharmacist!
The #1 Pharmacy in Southern Utah
Stucki Family Pharmacy would like to thank our customers for voting us the ' Best Pharmacy in Southern Utah' two years running!